Prelude
Written after listening to WAGNER
"Le Vendredi Saint" ("Good Friday")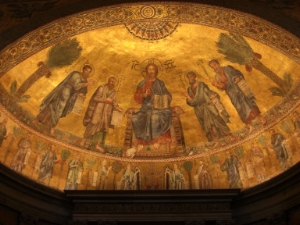 This prelude was written in 1994 under the inspiration of the opera Parsifal by Richard WAGNER.
This short work for a single piano nonetheless features a wide range of musical sounds.
It begins with notes in the higher range, relying on a crystal and pianissimo motif (symbolizing the death of Christ) that leads, following a gradual crescendo, to a second and very majestic motif, the forte movement (symbolizing resurrection).
After exploring this second motif, the piece transitions to a final part that develops by superimposing the first and second movements like a choral arrangement (symbolizing Christ in the "Pantocrator" depiction).
__________

Time: 3:39